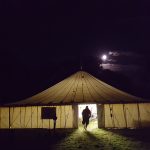 GLYNDE CAMP is the official Battalion Camp Friday 22nd July 2022 to Saturday 30th July 2022.
The cost of "Glynde Camp" is £130. Please complete the application form below.
No applications will be accepted after 1st July 2022.
A deposit of £65.00 by Bacs before the 7th February 2022 and the balance of £65 by 6th June 2022 (otherwise the total cost may be increased). Please remember to use your name as the reference.
Account Name: Boys Brigade Brighton Hove & District Battalion Registered Charity 1071122
Sort Code: 20-12-75
Account: 10194514
If you are unable to attend due to sickness or injury and notify us before 7th June 2022 your payment maybe refunded less a £35.00 administration fee. After that date the retention increases to £70.00. Refunds are at our absolute discretion.
We reserve the right to refuse to accept any application without giving a reason.